Dear support team,
I would like to start by apologizing for my post written in English. I am an expat and although I'm trying hard to learn Dutch, I'm still not quite there ;)
I have recently started an optic fiber connection with KPN, but unfortunately due to the electrical installation in the house that I'm renting, it was impossible to swap the existing coaxial with a new UTP cable. As such, I have decided instead of going back to Ziggo, to stay with KPN and use ethernet over coax converters to make things work.
The problem is that the first technician that visited my house to install the modem and the cables, to make his work easier, decided to cut the end of the coaxial cable, thus leaving the cable without an F-connector, which was left inside the splitter (see below).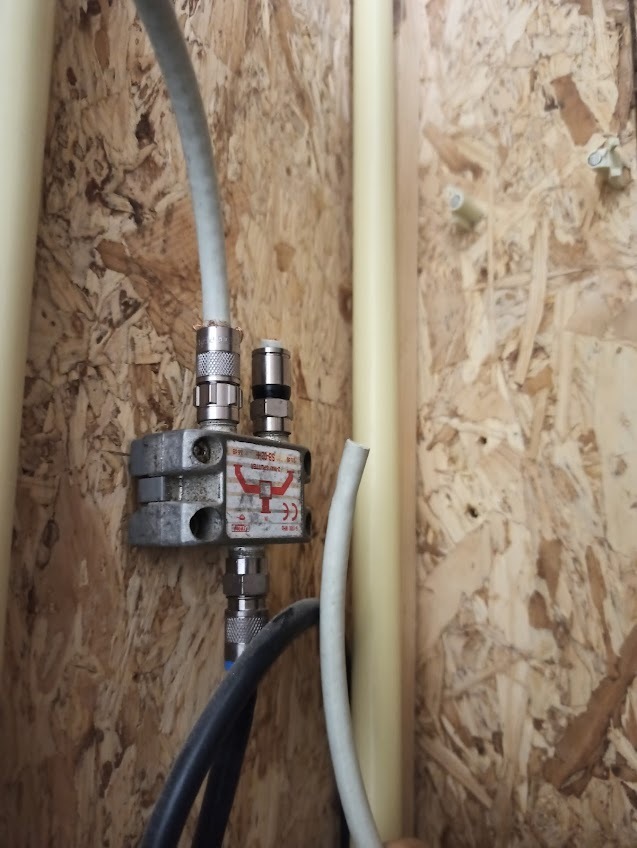 This is an issue for me for two reasons: 1) I am liable to my landlord for damages to property and equipment, 2) I cannot use the converters because the F-connector is missing.
After filing a complaint about it, I received a phone call regarding this issue today. The person on the other side of the line was a gentleman who explained to me that there is nothing that KPN could do about it because "we are not dealing with coaxial cables". 
Although this damage was clearly done by one of KPN's technicians, the gentleman could not provide any reasonable explanation or solution as to what can and should be done. Even though the whole conversation was done in English, it ended with him saying that it was difficult for him to explain the situation in English. This was of course understandable and since Dutch was not my strongest points, I've asked if it was possible to connect me with someone who could explain the situation in English. To my astonishment, he replied "No. That is not possible, because KPN is a Dutch company, and we only speak Dutch".
Knowing that language can be a barrier sometimes, I am always trying to get in the other person's shoes. However, as someone who also works in customer support, I've found this answer very unprofessional and alienating.
At this point I am getting desperate because I don't know who else to contact. I am paying for a subscription which I cannot use to its fullest due to this cable damage. I would appreciate your help and advice on the next steps.
Thank you in advance.