I have taken a prepaid KPn number but did not activated in NL. Now I am in Luxembourg and trying to activate the number and do the balance topup.
I follow the instructions and to call 1244 but it's not getting through.
Is there a mean to upload the balance and activate the internet pack by message?
Please help
Beste antwoord door wjb 20 juli 2019, 19:16
When correct your prepaid sim card is already activated.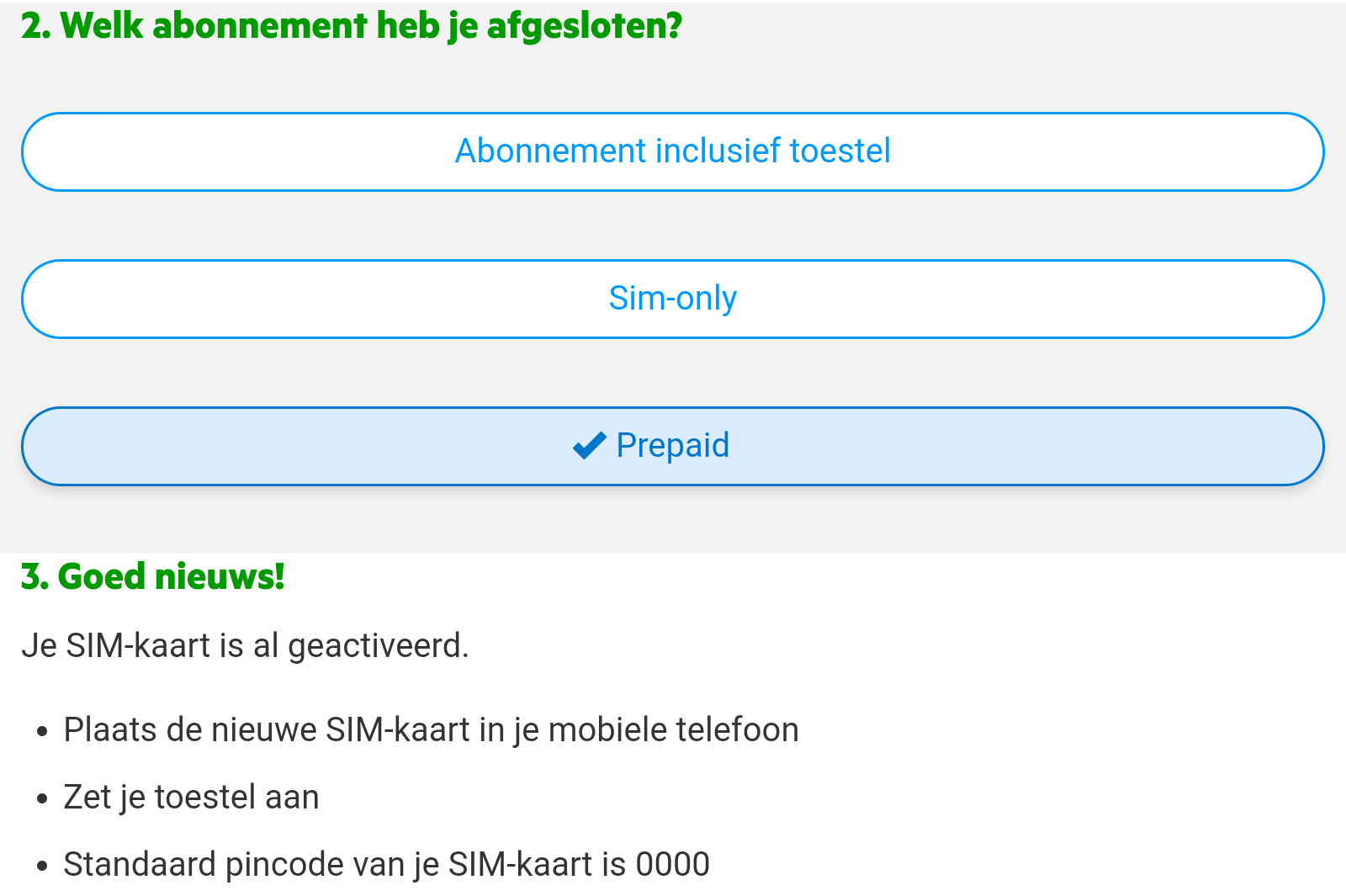 Source
.
You can use the site below to topup the balance.
https://www.kpn.com/prepaid/opwaarderen.htm
Bekijk origineel